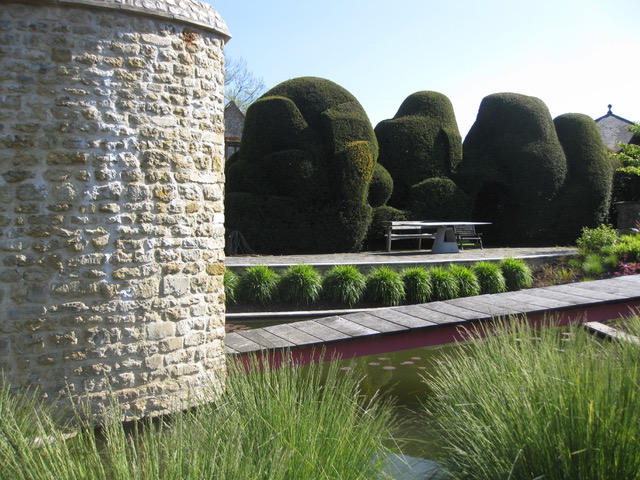 Farrs House and Garden in Beaminster will be open this Sunday 29th July from 2pm until 5pm. The proceeds will go to help those artists from St. Michael's Studios in Bridport recently devastated by fire.
Kit Glaisyer, one of the artists says: "Bridport's Artistic community has been hit hard by the fire on Saturday 7th July and it now appears that fifteen artists have lost their studios and will now have to find alternative workspaces. Unfortunately, the artists involved in the fire were unable to insure either their equipment or their inventory, as the building did not offer adequate security to satisfy modern insurance standards".
The gardens, which are rarely open to the public, have several distinct areas from John's calm grass garden with pool and summer house to Jenny's riotous pottager with glasshouse, fruit cage and enchanting straw bale studio, alongside the orchard populated by geese.
Sweeping lawns around the house are bordered by magnificent yew topiary planted in 1840.
Both John and Jenny are passionate gardeners. The house and garden have been featured in Gardens Illustrated, Gardeners' World and Country Life among many more.
The acclaimed guitarist, Daren Mayo will be playing from his romantic and classic repertoire. Black Bear will serve their delicious Mocktails on the lawn.
In the house visitors will be able to see John Makepeace's furniture and a collection of modern paintings and ceramics. John will be giving talks at 3pm and 4pm about his life as a furniture designer and maker.
All are welcome to bring a picnic, relax in the gardens, meet the artists and imbibe the atmosphere on this special occasion to Aid the Artists
Entry £5, children free, dogs on leads only. Disabled access. Enquiries: 01308 862204