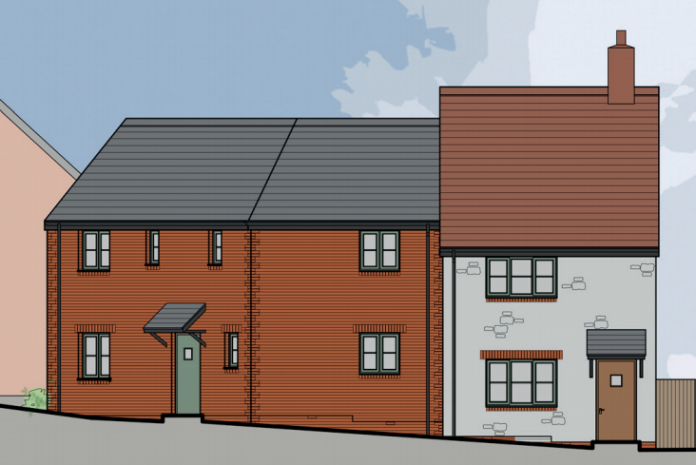 Planning permission 30 affordable homes has been given by West Dorset District Council under delegated authority.
The scheme, on the north-east side of Beaminster town, will provide 4 one-bedroom flats, 14 two-bedroom houses and 12 three-bedroom houses. Most will be provided along a winding 'village street' and be terraced and semi-detached homes.
Nineteen homes will be for rent, from around £80 per week for a one-bedroom flat, to approximately £110 per week for a three-bedroom house.
Eleven houses are being built to help people onto the property ladder through shared ownership.  To register your interest and find out more about the scheme log onto helptobuysw.org.uk
All 30 homes will meet 'Nationally Described Space Standards' which means the properties have been designed to provide families with the space needed for them to live comfortably.
David Aldwinckle, property director at Magna Housing, said: "We are pleased to have the opportunity to provide new, affordable homes in Beaminster. Our purpose is to help people meet their housing needs and this development will provide much-needed homes for local people."
Cllr Tim Yarker, West Dorset District Council's portfolio Hhlder for housing, said: "There is a high level of housing need in Beaminster, and it is great to see more developments coming through in the area.
"Generally, there is a need of more homes for residents across the district, this is why we launched our Opening Doors Programme.
"As part of this programme, we have started a Home Ownership Register to learn more about housing demand and find out the size and locations of homes that people want. As part of this we also forward on details of upcoming developments and opportunities to own a home.
"I would recommend anyone looking to own their own home to sign-up to the register."
Additionally, outline planning permission has been issued for 22 new homes with 35 per cent affordable housing on land south of Fullers, Broadwindsor. A reserved matters application, which sets out the detail of the scheme, will be needed before building work can begin.