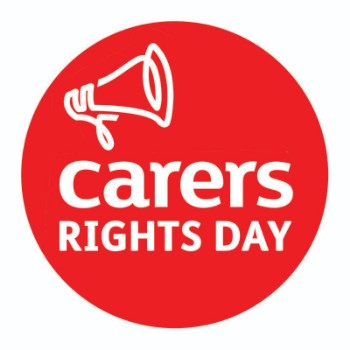 'You're looking after someone, but who's looking after you?' – that's the message to thousands of unpaid carers across Dorset in advance of Carers Rights Day on Friday 30 November.
Each year, Carers Rights Day is held across the UK. It brings organisations throughout Dorset together to help unpaid carers know their rights and to get the help and support they are entitled to and raise the awareness of the needs of carers.
Having the right information at the right time makes all the difference when you're looking after someone.
It is estimated that there are almost 83,000 unpaid carers across Bournemouth, Dorset and Poole who look after a loved one, neighbour or friend. This Carers Rights Day Dorset County Council is focusing on supporting people to prepare for the future through the national theme 'caring for your future'.
Whether it's through coffee mornings, benefits drop-in sessions or an information stand, there are many ways that groups and organisations can get involved. Events are taking place at day centres across the county. Check with your local service about what's happening near you.
Cllr Jill Haynes, cabinet member for health and care for the Shadow Dorset Council said: "All too often, unpaid carers do not recognise themselves as carers because they are looking after a loved one, friend or neighbour and see it as 'just something they do'.
"Being a carer can often be a lonely role. Looking after someone can creep up on anyone and comes in many different forms. It's important that carers get the help and support they need and are entitled to, and don't continue to struggle on their own not knowing what is out there. This will help them to keep well and will greatly improve the outcomes for both for the person they are looking after and also for themselves."
Dorset County Council has information and advice for carers online, where you can also register for your carers card, which offers discounts on products and services at businesses across the county.