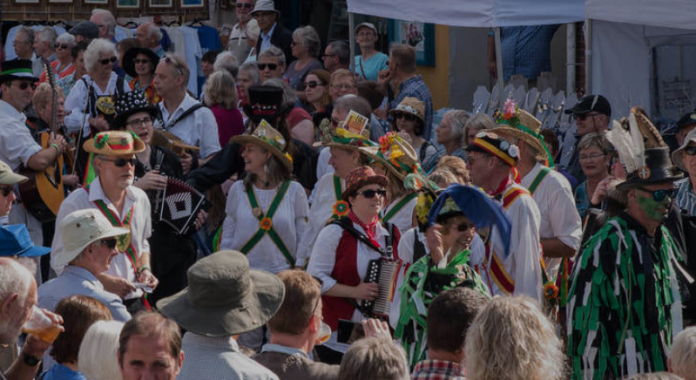 The line-up for this year's Bridport Folk Festival is bigger and better than ever, with top names including Alaw and Oka Vanga, more than 70 bands and 25 dance sides in a packed programme of concerts, workshops, ceilidhs and dance sessions from 27th to 29th July.
The headliner for the opening gig on Friday 27th is the legendary singer-songwriter and all-around entertainer Richard Digance, supported by Eric Sedge.
The festival made an impressive debut on the West Country folk scene in 2017 with a line-up that included Dorset's own Ninebarrow and Somerset's Reg Meuross, and this year's event should reinforce Bridport's folk music reputation.
As well as the Electric Palace, which will also host the Alaw and Oka Vanga sessions, there will be concerts at the town hall, around the town at pubs, Buckydoo, and Millennium Green.
The performers include Reg Meuross, Geoff Lakeman, Polly Morris, and Mitchell and Vincent, German singer-songwriter Anja Graefe, the Barber Sisters from Derbyshire, Devonbirds and Dorset Wrecks.
The clog, morris and rapper dance sides include Alton Morris, Full Moon, Spank the Plank, Wyld Morris, Rampant Rooster, Phoenix Clog, Isambard's Gasket Rats, Dorset Buttons Morris, Beetle-crushers and Quayside Cloggies.
People of Bridport and those coming into town on the 29th July, South Street will be closed off for the festival, this is on the festival Sunday!