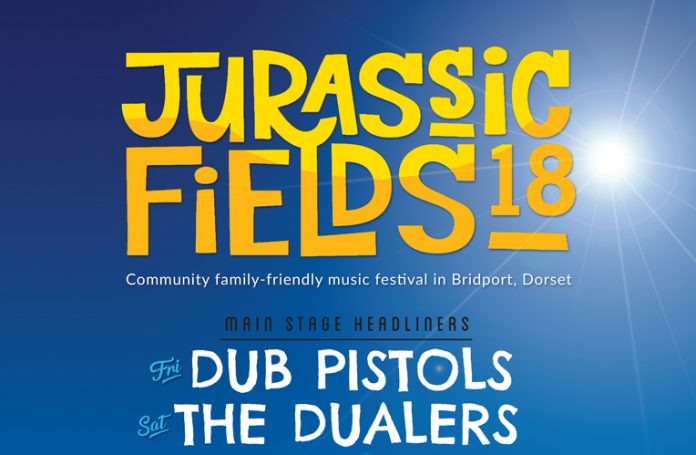 Already a firm date in many people's diary, the Jurassic Fields music festival is scheduled again for July 13th and 14th from 11am -11pm at Askers Meadows, Bridport.
Jurassic Fields will be showcasing the best music, comedy, food and entertainment the local area has to offer as well as having some well-known artists perform and little gems that have been found around the country. As well as the Dub Pistols on Friday night and The Duallers on Saturday night there are plenty of other exciting bands and musicians on the three stages throughout the weekend.
Jurassic Fields Productions Ltd is a not for profit organisation hoping to provide a community event celebrating music but also to give local musicians the opportunity to perform on a professional setup and make the event family friendly as well as supporting Youth Music.
For tickets visit www.jurassicfields.co.uk