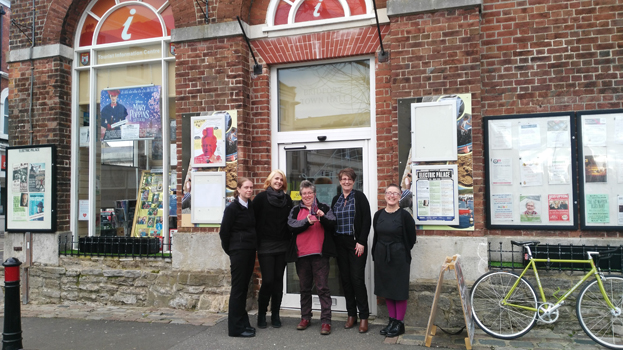 The Bridport Tourist Information Centre has received a Silver award at the prestigious South West Tourism Excellence Awards in Bristol.
At a ceremony last Thursday held to recognise outstanding contribution to Tourism across the South West, the centre won Silver in the Visitor Information Service of the Year category.
The TIC underwent a rigorous shortlisting process and were assessed on customer service & experience (including a Mystery Shopper visit), accessibility & inclusivity, sustainability, staff training, website and digital marketing.
Judges awarded the silver with the following comments, "This is a bright, friendly and professional office with an excellent team, very much dedicated to their community".
Terri Foxwell, Manager of the TIC said: "We are all absolutely delighted with this award. We are a very dedicated team, who work hard to provide the best service we can and to get this recognition is fantastic".
Cllr Sarah Williams, Leader of Bridport Town Council said: "I'd like to congratulate the TIC, part of the Bridport Town Council team, on this brilliant achievement.  This is the third award they have won since the Town Council took over the TIC in 2017.  It shows that running services locally delivers the best possible outcome for the community."