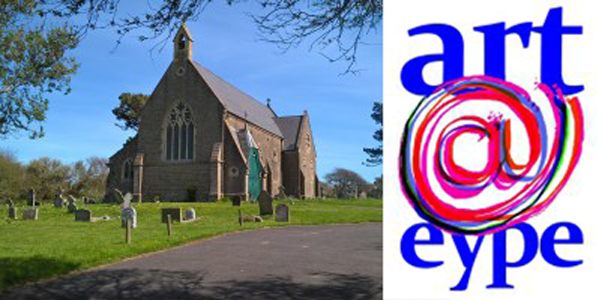 Organisers and participants in the upcoming Art@Eype exhibition have regretfully had to cancel this year's exhibition due to the devastating fire at St Michael's Trading Estate last weekend.
Releasing a statement the group said: 'All three of the exhibition organisers have been hit by the devastating fire on 7 July at Bridport's St. Michael's Studios.
While the studio of Sally Davies and Elizabeth Sporne appears intact they cannot get into it, but David Brooke Artist is one of those whose studios – and all in it – is undoubtedly severely damaged or worse, though until access is restored he has no way of knowing the extent of the loss. We are told there will be no access for any of the building's tenants until at least the end of next week (for some, much longer), by which time Art@Eype would have already been underway.
With the organisers not only unable to exhibit themselves, but rather taken over by the ensuing difficulties, we apologise but we feel we cannot continue with the exhibition.
The other seven would-have-been exhibitors have been, without exception, gracious and supportive and, where able, most generously willing to donate their participation fee (or alternative) to the infant appeal to assist those artists and other businesses most affected by the fire, some of whom have lost their entire livelihoods. We are hugely grateful to them all.
We are also grateful to Eype Church Centre for the Arts for their understanding and longstanding support and to Marshwood Vale Magazine for waiving advertising fees. We are sure there will be others who deserve thanks in time (we'll try) but for now we must focus on recovery from the fire.
We will post link/s to the overall fundraising appeal once it has been fully put in place – please watch this space.
Meanwhile, our apologies once more, our thanks for what we presume to be your understanding, and our continued good wishes.'