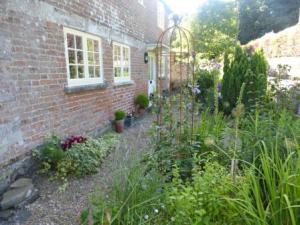 If you live within a 12-mile radius of Melplash Church and have a garden or allotment you are proud of then why not take part in The Melplash Agricultural Society's annual garden competition?
It's now in its 25th year and has been a great success since its inception.
Horticultural Section Chairman Peter Yeates said: "You don't need to be an expert gardener to enter or even need a big garden, as it is all about how well you use the space that you have.  It is open to everyone.   If you are proud of what you have achieved please do seriously think about entering and get recognised for your hard work and horticultural talents."
Vouchers from Groves will be presented to the winners of each category:  Best Small, Medium or Large garden and Best Allotment.  The only stipulation is that a gardener is not employed for more than 8 hours per week.
The closing date is Wednesday 13 June and judging takes place on Tuesday and Wednesday 19 and 20 June 2018. Prizes will be presented at The Melplash Show on Thursday 23 August.