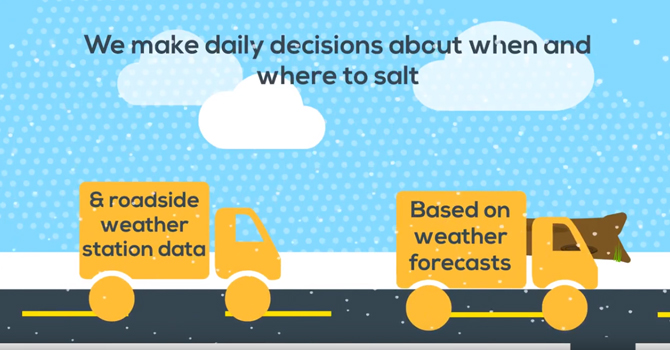 After the extreme weather of last winter – which saw 24-hour working to keep strategic roads open – the 10 largest vehicles in the Dorset Highways gritting fleet have been named by residents.
Martin Hill of Dorset Highways said: "During the snow events of February and March quite a number of people got in touch and asked whether we could name our gritters like other authorities have, so we challenged residents to come up with Dorset-themed names for our
The names are:
Chillingstone
Cold-Harbour
Gold Chill
Spreadisbury
Ice Maiden Newton
Osmington Chills
Wooly Monkey
Wimborne Monster
Polar Bere Regis
Cerne Giant's Chilly
The final names were chosen by the gritter drivers and, where possible, the vehicles are being named after the route they serve.
Dorset Highways' winter service started on 1 November with more than 80 drivers on a shift pattern to ensure 22 drivers can jump into action for any 12-hour period.
Twenty-two main routes cover the 680-miles of road that make up the gritted network, which accounts for 27 per cent of the county council's roads.
Follow @TravelDorset to stay up to date with this winter's gritting action. You can also find all gritting information online.