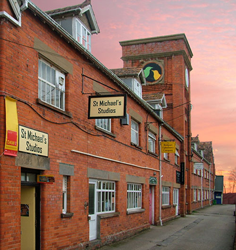 Well, the carnival in Russia is over and we're back to life, back to reality.
It's time to take the bunting down that has been left up since the village fete. No-one wanted to jinx the World Cup outcome, you see.
For the past few weeks, the village hall has been crammed with football supporters, barrels of beer, bottles of wine and a big screen. We've cheered and we've cried, we've yelled and we've chewed the fat until the early hours.
And I don't even like football.
But I did like this World Cup. Or, to be more precise, this England squad who worked as a team. They're young and appear to have none of the primadonna and arrogant baggage of some of their predecessors. It will be interesting to see how they fare, now they're out of the spotlight.
At the weekend, I was at a wedding in deepest Dorset. We swooned at the wonderful location, the bright sunshine shining on the lake and the beautiful bride in her lovely dress.
We sat on the grass while little girls in pretty dresses did cartwheels and boys did roly-polys on the rose petal-strewn slopes.
But, to be honest, all that was on some people's minds was the football.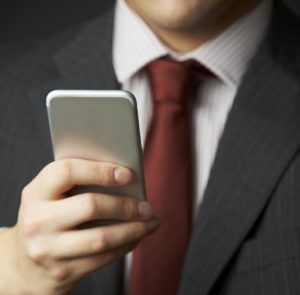 "It's rather tedious, you know, sitting next to someone who's engrossed in their phone at a wedding reception" said a female guest sitting next to my husband as he tuned into the match.
"I know it's rude but it could be worse," I said. "He's under strict instructions not to yell at one hundred decibels if England score."
"I really can't understand it," she said. "I'm finding the Brexit negotiations marginally more interesting."
And with that, my husband, jumped out of his seat with fists pumping the air and a silently hissed 'yesss' on his lips as England scored against Sweden.
Up and down the tables, other guests were doing exactly the same. The top table put on a brave face but nothing could compete with what was going on in Russia, although there was some respite when BBC iPlayer crashed three minutes before the end of the game.
With the game over, it was time to relax on the terrace outside and enjoy a few glasses of Pimms. An English summer wedding in glorious surroundings, with the national team winning a place in the semi-final of the World Cup, the first time since 1990. Life didn't get much better than this.
And then my phone pinged and there was a message from a friend back in Bridport with a picture of St Michael's Studios on fire.
It was a massive blaze, she said. Some of the artists she knew had lost everything. After the euphoria of the World Cap quarter-final, we were back to earth with a thump.
My reporter's instinct was to head on down there, but I was at a wedding and we were too far away and, besides, I'd had too many Pimms to do anything. Dorset Police are having a clampdown on summer drinkers and quite rightly so.
So I looked at my phone and scrolled through the pictures uploaded to social media by a photographer friend. I could not believe what I was seeing.
I'm pleased to say no-one was hurt but livelihoods have been burnt beyond recognition. It's a terrible thing to have happened to this vibrant corner of Bridport, where artists work alongside small businesses in creative harmony in a building so symbolic of the town's net making past.
It seems that the cause of the fire was accidental, according to the Fire and Rescue Service – possibly electrical or the effect of the bright sun on combustible materials.  I remember years ago that coconuts in a display in South Street caught alight by the window acting as a magnifying glass to the sun. That was funny, but the fire at St Michael's isn't.
Still, just like the England football team, those affected will regroup and recreate. It's all anyone can do at times like these.
Here's a blog post written by my alter ego, Maddie Grigg, back in 2012, in which I nailed my St Michael's planning application colours firmly to the mast. It didn't help much. In July 2017, estate owners Hayward and Co received outline planning permission to demolish part of St Michael's Trading Estate in Bridport to build 91 new homes and refurbish the remainder of the estate.