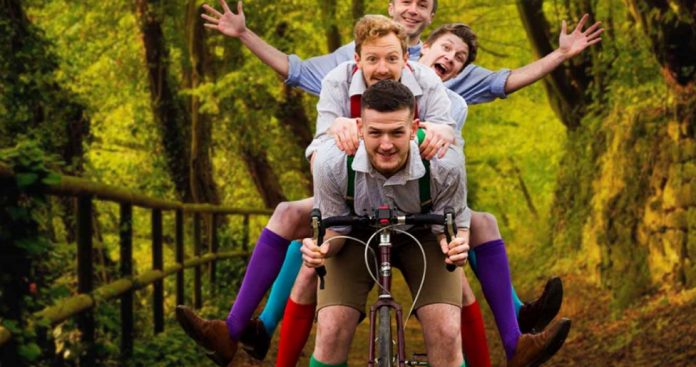 A group of soldiers return from the war to a household in Messina, causing the kindling of new love interests and the re-kindling of old rivalries. The parallel love stories of Beatrice, Benedick, Claudio and Hero become entangled with plotting, frivolity and melodrama in Shakespeare's famous comedy.
Join our four-strong, all-male troupe for a riotous bicycle-powered production, filled with drunkenness, mayhem and cross-dressing a plenty.
We are cycling actors who carry all the set, props and costume needed to perform extremely energetic, charmingly chaotic and environmentally sustainable Shakespeare plays across the globe.
Friday 6 September, 2019 7:30pm