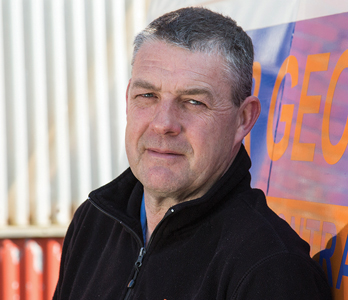 It's 6.30am and coffee and toast are on the agenda, as well as getting the kids to school two days a week, for Peter George, owner of Peter George Electrical. First he goes to the office with them at 8am to organise the guys that work for him and send them off on their jobs for the day. Then it's the school run followed by a walk for the dog. While walking, Peter checks his emails and makes any phone calls he needs to.
Peter has four electricians, two apprentices and a secretary working for him. The rest of the morning is spent going through quotes, sorting suppliers invoices and then off to look at jobs that need quoting up. After lunch Peter sorts out any small jobs that need doing; changing light fittings, sorting out the electrics for a boiler repair or seeing how his electricians are getting on.
"I tend to be on my own most of the time, there are a lot of phone calls to take, return and then action. You need to balance the stress of finding work, having enough work or too much. It's a juggling act, especially as a lot of our work is reactive, so it's difficult to schedule. I also spend a lot of time planning; managing people and jobs" says Peter.
Trying to find the right work life balance, Peter doesn't work weekends anymore. He is doing his house up and building an extension, mostly himself. And he spends time with his kids, all going to Bridport on a Saturday, being taxi driver to the stables and rugby on a Sunday. Cycling with friends is also important to Peter. After Barcelona last year, there's now talk of a cycle ride to Munich, probably taking place at the same time as the Beer Festival; it's all about the planning.