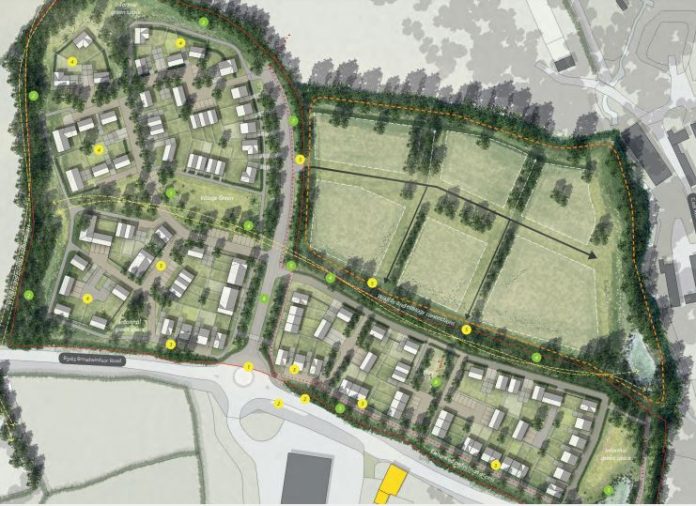 On Thursday 17 January, West Dorset District Council's Planning Committee approved an outline planning application for up to 100 new homes in Beaminster.
The application is for development of land north of Broadwindsor Road that is on space that has been identified for housing in the Local Plan.
The applicant provided an illustrative layout which seeks to demonstrate how up to 100 dwellings, together with public open space and roads, could be accommodated on the site. The illustrative plans for the site show a mix of detached and terraced properties, a 'village green' and space for a children's play area.
Further details of the layout, appearance, landscaping, and scale will be reserved for future consideration in a reserved matters planning application.
Cllr Ian Gardner. West Dorset District Council's portfolio holder for planning, said: "The approval of this outline application, once the full application has been approved, will assist us in meeting the need for housing in our district."
Cllr Tim Yarker, West Dorset District Council's portfolio holder for housing, said: "The approval of more homes in the area is welcome. This development should deliver 35 much-needed affordable homes, which will be eagerly awaited.
"West Dorset District Council together with Weymouth & Portland Borough Council and North Dorset District Council, want to see 20,000 more homes built in the combined area by 2033 under the Opening Doors campaign. As part of this programme, we have opened a Home Ownership register. This is giving us real insight into the preferred type and location of housing wanted by residents. It also enables us to direct new homes to residents.  I would encourage anyone looking to own their own home to sign the register."
Find out more about Opening Doors or sign up to the Home Ownership Register and receive regular housing development updates in your area.