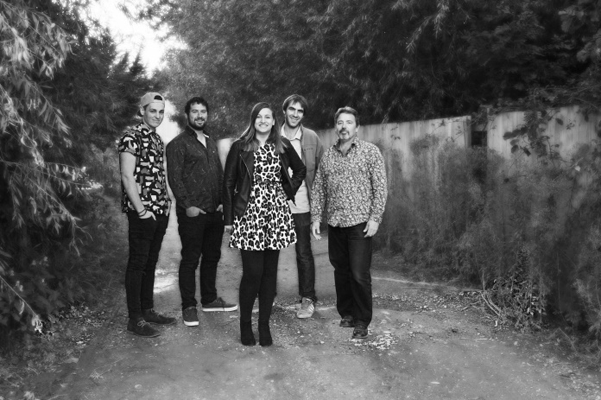 After a great contest between inspiring and up and coming, original musicians, bands and singer-songwriters, three bands have emerged as winners of the B Sharp Bridport Sounds competition! The Collaborators, a hugely popular local Bridport band won  1st prize of £200 and now go on to headline at Bridport Sounds live gig on July 21st, 7.30pm, at Bridport Arts Centre. 2nd prize went to Pizza for Dogs an emerging young band and 3rd prize went to  Bridport Jams both of whom will play as support acts on the night.
Ellie Walker, coordinator of Bridport Sounds noted, "We were very impressed with the level of entrants, it's great to see what musical talents there are in the Bridport area. The prize winners have such a fun and lively sound that we thought they would be perfect for the gig. I'm excited to not only to be launching and organising this grassroots gig for young musicians,  but also to go to it, it's going to be a really fun night!."
The gig, and the work leading up to it, will be supported through 'IWill' an exciting programme funded by Dorset Community Foundation which in this instance enables young promoters and volunteers to gain experience in event production, training them up, utilising their own ideas and concepts, and enabling them to gain invaluable work experience. Hannah Cumming joint coordinator of the event commented "One of our core aims at B Sharp is to support young people to try things out in all areas that interest them around music, so it's great for us to work on a project that will enable young people to do this – they will have opportunities to shape the gig we are putting on, and put on their own events in the future. What a great opportunity that is for young people to gain valuable work experience and life skills.
Everyone loves a live music event and this one will be such a great way of having a party and platforming emerging and semi-professional bands at the same time. Tickets are on sale now from Bridport Arts Centre 01308 424204. More information about the gig and the bands performing on the night can be found at https://bsharp.org.uk/whats-on/bridport-sounds/. If you are interested in working on the IWill programme get in touch.