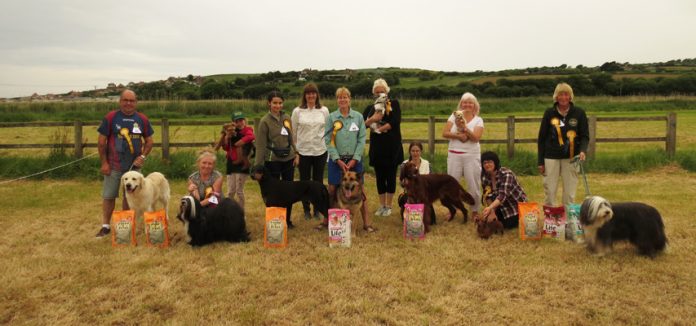 Brit Valley Rotary Club Companion Dog Show  –  Barking mad not to miss it!
EVERYTHING is set for the annual Rotary Club of Brit Valley Companion Dog Show at the Melplash Showground in West Bay on Sunday May 27th where the gates open at 12 noon.
This popular canine event has raised several thousand pounds over the years with Brainwave, the Dogs Trust and local Rotary charities due to benefit from this year's event.
The Dog Show, where judging begins at 1pm, features ten pedigree classes including Pedigree Puppy, Gun Dogs, Working Dogs and Hounds, and eleven novelty classes including fancy dress, (dog and handler), dog with the waggiest tail, dog most like its owner, and many more (see the flyer and schedule in your local veterinary surgery).  The judges are Cheryl Kerry (Pedigree) and Lynette Aylett (Novelty), so come along and win a rosette or even a cup!
The Portland Dog Agility Club will also be performing in the main ring where they will provide a display of real dog agility, as will be the Port Bredy Allstar Majorettes who will be strutting their stuff.
In addition, there will be a number of trade and charity stalls to peruse whilst both hot and cold refreshments will be served on the field, and there is free parking.
Entry fee is £4.00 per adult and children under sixteen are free; eight pounds for an afternoon of family entertainment has to be great value; you'd be barking mad to miss it!
The Rotary Club of Brit Valley is most grateful to the Melplash Show Committee for the use of their splendid show field.
For further details please ring 01308 428211.