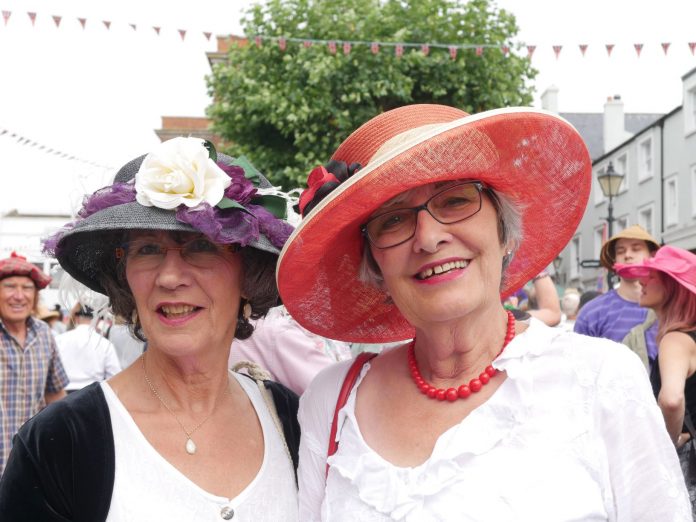 This year's Bridport Hat Festival was a huge success.
Bridport was thronged with people – and dogs – wearing a variety of amazing headgear on 'Haturday'. You can see pictures by Rob Reeks here on the hat festival website.
Organisers say they were delighted with the turnout for events at Bucky Doo and on the Millennium Green and hope to have raised lots of money for Brain Tumour Research and the Brain Injury Rehabilitation Trust.
In 2019, organisers hope to pull off something even more special for the festival's tenth year.
Read more about it on The World from My Window blog.