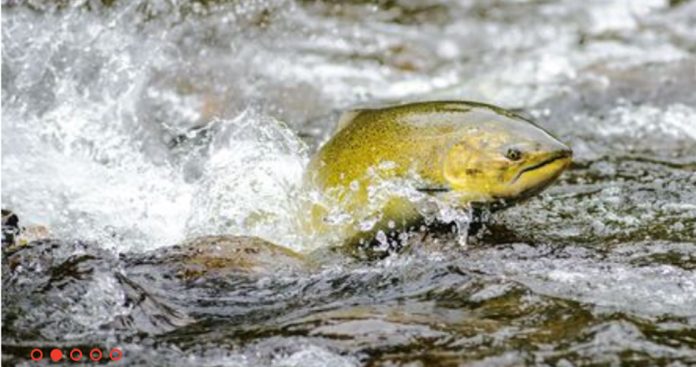 Artifishal is a film about wild rivers and wild fish that explores the high cost—ecological, financial and cultural—of our mistaken belief that engineered solutions can make up for habitat destruction. The film traces the impact of fish hatcheries, and the extraordinary amount of public money wasted on an industry that hinders wild fish recovery, pollutes our rivers and contributes to the problem it claims to solve. Artifishal also dives beneath the surface of the open-water fish farm controversy, as citizens work to stop the damage done to public waters and our remaining wild salmon.
Artifishal brings into sharp focus the plight of wild fish due to hatcheries and fish farms. Net-pen fish farms are facilities designed for the cultivation of fish for food. The process uses cages or nets that are suspended in open water and moored to the ocean floor. Fish are stocked in the net pens, artificially fed and harvested when they reach market size. Fish raised in the crowded confines of net pens host elevated levels of disease and parasites, and require treatment with large quantities of pesticides, antibiotics and other chemicals. Escaped net-pen salmon threaten wild fish through competition for food and spawning habitat, colonisation in local rivers and the spread of disease and parasites to wild salmon and steelhead.
The film will be followed by a Q&A – speakers TBC
This event has been curated & hosted by local businesses Right to Roam Films and Bedstraw and Madder . They are pleased to be giving you the chance to see this important and beautiful film.