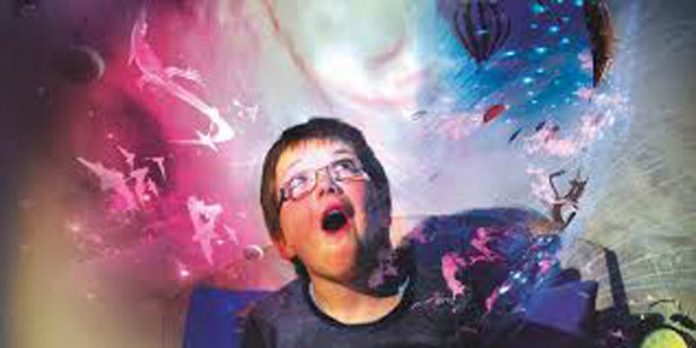 A YOUNG boy with a vivid imagination is at the centre of Brave Bold Theatre's George and The Flight of the Imaginees, at Bridport Arts Centre on 17th March at 1.30pm.
Within the confines of his bedroom George can conjure pre-historic worlds, fantastic mythical creatures and slip easily through black holes into other-worldly dimensions.
All these imaginings are just for fun, until George is summoned to protect the Ancient Spirits of the Imaginees. He must harness his magical powers against those that seek to dim the dazzling light of creativity.
Join George as he stretches ideas into even more fantastical brand new shapes in this globe-trotting quest bursting at the seams with magical illuminations and original music.
It's a tale about how limitless imagination can be (and how it can get you into a spot of bother sometimes!) The one-act show, which begins at 1.30pm, is aimed at anyone aged five and over.