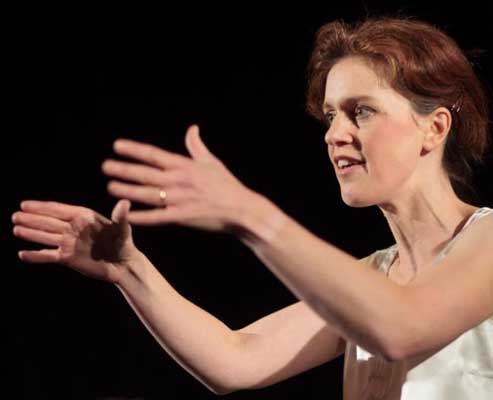 STORYTELLER Katy Cawkwell comes to Bridport Arts Centre's story cafe on Thursday 22nd March with Tristan and Iseult, one of the world's great tragic love stories, and a key thread in the Arthurian legends.
Katy Cawkwell has been storytelling for 20 years across Britain and beyond. She has been haunted by this story since first hearing it as a teenager. The legend of Tristan and Iseult has inspired writers and opera composers over the centuries, with its drama of forbidden love spanning the lands and seas of Cornwall, Ireland and Brittany.
In her retelling, Katy picks a clear path through this many-layered legend, touching her listeners with the excitement, beauty and tragedy of a timeless tale. She binds together familiar and little known Arthurian legend into a gripping tale of love and loss, treachery and madness and a journey to the world below.