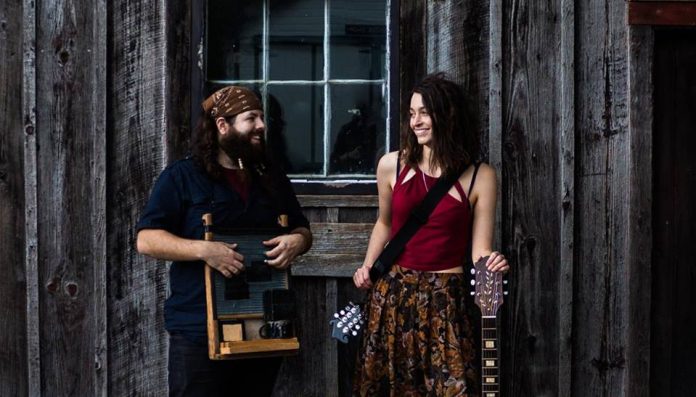 Uphill and Still
Fri 11th Oct – 9:15pm
Although their sound is not entirely traditional, Uphill and Still have sprung out from a life of perpetual movement and crossing of fingers, reflective of old-time wanderers bound to a life on the road.
Jon Marleau (Canada) and Maddy James (England) form a powerful duo of raw, commanding vocals combined with strings, household percussion and, perhaps most importantly, influences of home drawn from opposite sides of the Atlantic. The duo met serendipitously in New Zealand, 2014. Within days of meeting they embarked on a musical journey, allowing their individual sounds to grow together as they travelled.
Driven by this growth (and not stumped by their lack of funds!) they 'home'-recorded their first EP, Elkonomic Develephant (England, 2015) using what they had, when they could.