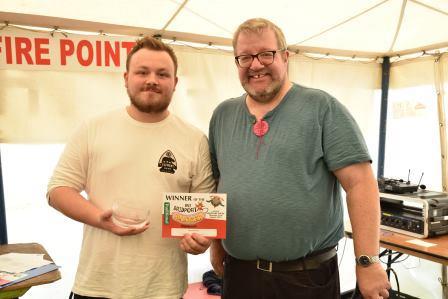 Whether sausage making is your hobby or part of your business this competition is for you.
Melplash Agricultural Society is on the hunt for Bridport's best banger. Its competition is open to anyone who makes their own pork sausages and the 2019 entry form will be available soon.
In the UK we love our sausages – in fact five million of us eat them every day! Sausages are big business, with 175,000 tonnes of them eaten every year which is worth an amazing £530 million.
"As far as we know sausages were brought to Britain by the Romans, and have been made by Balsons Butchers in Bridport since the business started in 1535," said Richard Balson.
"They became known as bangers during the Second World War because they were so filled with water they exploded in the pan when being cooked, this was why it was advised to prick sausages before cooking them… these days this is not necessary as a good quality sausages will contain at least 80% of meat, the remainder will be cereal and seasoning."
According to Richard, the best way to cook a sausage is slowly in a frying pan.
The Melplash Agricultural Society competition will recognise local farmers and butchers who deliver from field to fork, with provenance and traceability guaranteed throughout every step of the supply process.
2018 Results
Traditional Pork Sausage Class
1st  Colyton Butchers, Colyton, Devon
2nd – Bellair Haye Pork, Felicity's Farm Shop, Morecombelake, Dorset
3rd  R J Balson & Sons, Bridport, Dorset
Speciality Sausage Class
1st Colyton Butchers, Colyton, Devon
2nd Peter Treble, Westbourne, Dorset
3rd  The Chubb Family Farm, Bridport, Dorset