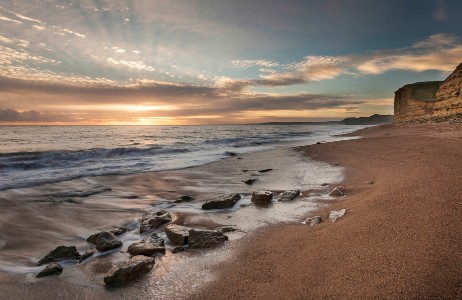 West Dorset has hit the national lifestyle headlines yet again.
The Telegraph focuses on Burton Bradstock in a piece by Benjamin Parker for the Travel and Destinations section.
Under the headline 'Empty beaches, good food and wacky hats in Dorset's best-kept seaside secret', Ben, who previously worked for the Marshwood Vale Magazine describes Burton as the 'gateway to good food, scenic walks and unspoiled beaches'.
'The lack of motorway through Dorset used to mean that tourists mostly skipped this quiet portion of south-west England. However, a steady drift of celebrity chefs and Hollywood location scouts have intensified the focus, meaning the grockles – a, shall we say, affectionate West Country term for visitors – keep on coming,' he adds.
He also gives this weekend's Bridport Hat Festival a mention in dispatches, calling it a 'delightfully bonkers event'.
Read more about it here https://www.telegraph.co.uk/travel/destinations/europe/united-kingdom/england/dorset/articles/burton-bradstock-dorset/