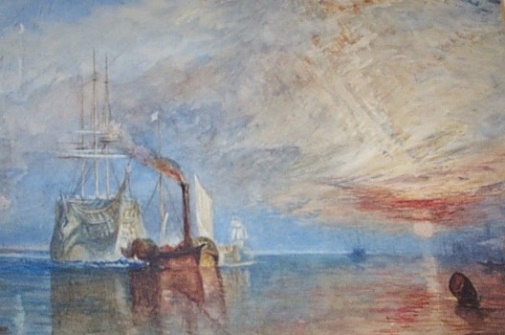 Bridport Museum has secured the loan of a J.M.W Turner watercolour painting of West Bay for in Summer 2019.
The painting will be travelling down from Bury Museum and Art Gallery in Lancashire and will be exhibited in the Museum as part of a new exhibition in the Summer.
The entire town will be celebrating the painting's arrival with a collaborative programme of events which will include: a mammoth 'sea' themed exhibition at Bridport Arts Centre, musical celebrations at the Town Hall, talks at the LSi, an exhibition at the West Bay Discovery Centre, film screenings, theatre shows and musical entertainment. Pupils from Colfox School are also beginning their own artwork inspired by Turner which will be displayed at Bridport Arts Centre.
Programmes and tickets for events will be available at the Tourist Information Centre in May, and further details will be on the Museum's website and social media pages.
Museum Director Emily Hicks said: 'We are so proud and excited to have secured this painting for the town. This will be the first time that Bridport has been able to borrow a work by one of the country's most important artists. There are also lots of exciting opportunities to get involved by volunteering to steward the exhibitions and share them with the public.'
She goes on to say: 'it is very pertinent that we are bringing this painting back here, since Captain Codd, who founded Bridport Museum was a Turner fanatic. We have many copies by Codd of Turner paintings, many of which will be shown in the exhibition.'
The Museum is extremely grateful to the Friends of Bridport Museum, The Dorset Museums Association and Bridport Round Table for their generous support with this programme.
Anyone interested in helping to steward at the exhibitions should get in touch with Nikki at the Museum on 01308 458703 or email visitorservices@bridportmuseum.co.uk.