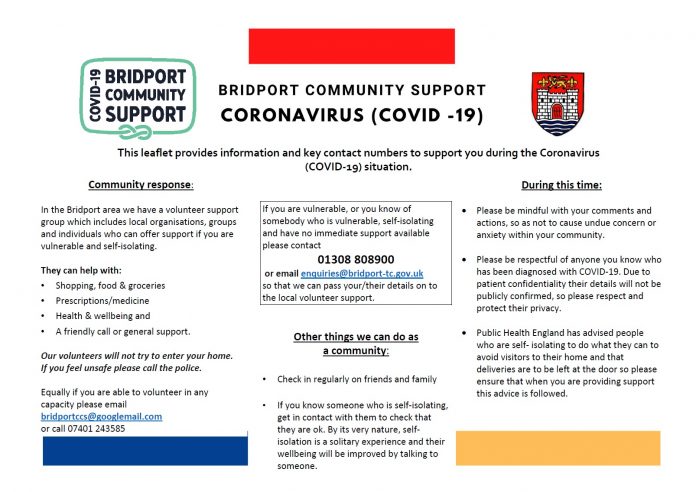 Bridport Town Council has this morning launched its COVID-19 Community Support Network.  A single phone number – 01308 808900 – provides access to advice and practical help provided by a host of local organisations from across the Bridport area, supported by around 150 volunteers.
The service builds on some extraordinary work by local residents, including Alex and Carl Lewis, whose Bridport Coronavirus Community Support Facebook page has been providing vital volunteer help to vulnerable residents in recent weeks.
A leaflet has been published providing more information and general advice.  This is being distributed via the volunteer network to areas identified as being most in need, and a comprehensive mailshot is planned.
The Town Council is also maintaining details of local organisations and businesses that are helping with the support effort – this can be viewed online at www.bridport-tc.gov.uk/covid19.