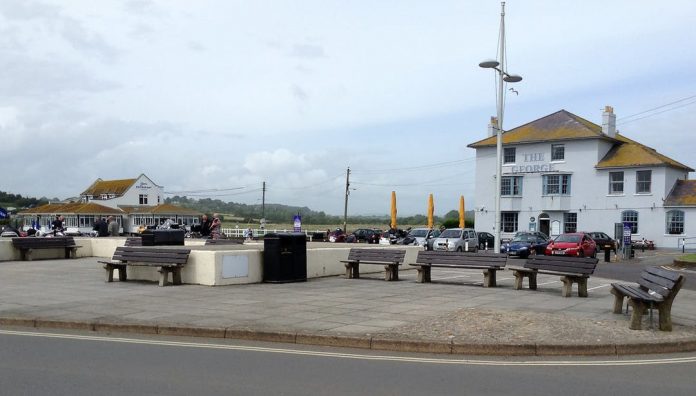 The Environment Agency and West Dorset District Council have partnered up to work on new multi-million-pound sea defences at West Bay, Bridport, West Dorset.
Timetable
West Beach – building of a new, low wall at the back of the Esplanade     FEBRUARY – JUNE 2019
East Beach – installation of a buried solid rock core       APRIL – JUNE 2019
West Beach – construction of a new rock groyne     APRIL – JUNE 2019
West Beach – importing extra beach shingle         MAY – JUNE 2019
Improvements to the River Brit bank along Parkdean Holiday Park have been designed and are included in the planning submission. It is hoped these improvements will go ahead later, once funding has been agreed between the council and its tenant. These will then take place over the winter period November 2019 – February 2020.
The contractor's main site compound will be on the car park behind East Beach. A secondary compound will be at West Beach. There will be restricted areas for public access at each beach during construction, and these will be clearly signposted. Beach marshals will be recruited from the local community to assist with managing public access and maintaining public safety at all times.
Open sessions to update local residents, businesses and visitors on these crucial works will have at least one representative – either from the Environment Agency or West Dorset District Council – to answer any questions you may have and to give an update on progress.
Venue: The Salt House, West Bay
Open from 1.30 – 4.30pm on these dates:
Thursday 7 March
Thursday 21 March
Thursday 4 April
Wednesday 17 April
Monday 29 April
Thursday 16 May
Thursday 30 May
Thursday 13 June
Thursday 27 June