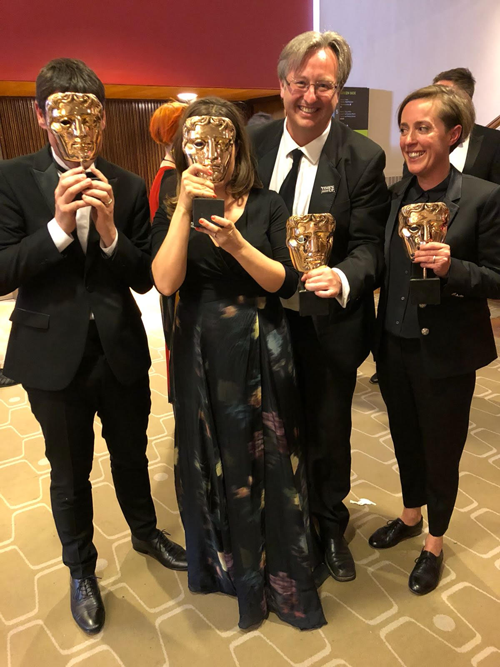 On Monday, May 14th Documentary Producer Simon Ford brought his third BAFTA home to Broadoak.
He first won in 2004 for the undercover investigation 'The Secret Policeman' and next in 2008 with an observational documentary series about life on a London housing estate, 'The Tower, A Tale of Two Cities'.
On Sunday night he was nominated twice in the Factual Series category, for the Bristol-focussed films 'Drugsland' and for BBC1's portrait of the work of paramedics, 'Ambulance'. It was the latter 'love letter to the NHS' which triumphed.
The third series of Ambulance is currently on BBC1 at 9pm on Thursdays.