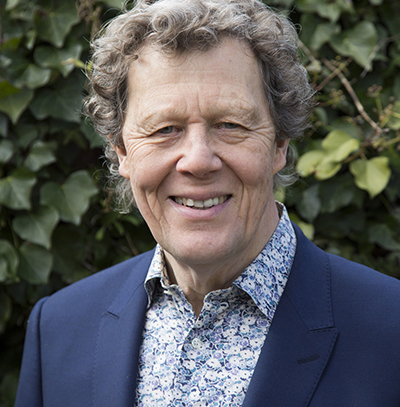 It's programme deadline. The copy has to be proof read and Nigel Corbett, the recently appointed Beaminster Festival Director is busy trying to get media photographs out of musicians, a task more difficult than he first envisaged. Plans are in full force for this summer music festival, an opportunity to see celebrated musicians in beautiful intimate settings.
No stranger to presenting performances Nigel owned a cabaret night club in London's Sloane Square where he became addicted to the instantaneous reactions of the audience through music. He then opened a restaurant discotheque on the King's Road, continuing his life in entertainment. "For me it's the link between the audience and the production. If the audience is happy, I'm happy", says Nigel.
However, the bright lights of London started to dim as Nigel focussed on a different future for his wife and daughters, so he moved to Dorset and bought a hotel; Summer Lodge in Evershot. Theatre was still a part of Nigel's day though, as he ensured Front of House ran as smoothly as any performance, no matter what was going on behind the scenes.
Selling the hotel after many successful years and easing into retirement, Nigel and his wife ran a B&B in Bradpole before deciding they didn't want to be on show, on hand, all the time. "So now my day starts at around 6am, which used to be my bedtime in London. I walk the dogs and enjoy not having to rush, with no commute", Nigel muses.
Feeling privileged to conclude his working days putting on musical performances once more, Nigel is relishing his role with the Beaminster Festival. There are plans for a street party with bunting adorning the square, the community being an important part of this unique event. Maintaining the Classical theme, but with additional Jazz and Folk music we can expect more visitors and more concerts. During the last week in June and into July, Beaminster will be showcasing music for all, with Nigel ensuring the curtain does indeed go up.