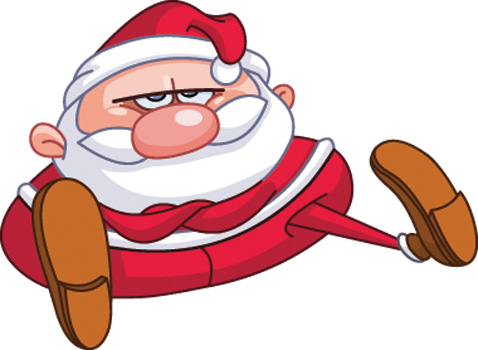 At this time of year, towns and villages throughout the area are ablaze with Christmas lights.
The festive illuminations can cheer the soul, if you're yuletide-inclined, or have you shaking your head in miserly misery at the cost of it all.
There are houses ablaze with sparkling sledges, reindeer and jingling bells. There are blow-up Santas, twinkling wreaths and lampposts adorned with good cheer.
Taste aside, some places do it well. And some places not so well.
My own village in the back of beyond manages to put on a show every year, with householders putting up Christmas trees and lights ready for the big switch-on that took place this weekend followed by carol singing in the pub.
Lyme Regis looks an absolute picture, its steep main street lending itself to the lovely swathes of light all up, down and across it.
Places like Axminster, which is hardly the retail centre of the universe, manage to pull off quite a show. Beaminster is looking lovely.
Dorchester, which was once dubbed the worst town in the country for its display of Christmas lights, has upped its game. It's looking much prettier and more festive when you're out and about doing your Christmas shopping in the late afternoon.
So what's happened to Bridport? This was once the town whose Christmas lights were the envy of similar-sized towns from near and far. Every shop had a Christmas tree put up outside it, with coloured bulbs lighting up East, West and South Streets.
Some establishments still do have a lit Christmas tree sitting proudly above the shop door. But many of them don't. Actually, most of them don't. And it's not just the chain stores, the banks and the charity shops, either. Boots is a chain store but manages to have a tree outside. Other independent shops, for which Bridport is rightly famed, have nothing, even those that go to a whole load of trouble to make their window displays look suitably festive.
"I'm feeling quite ashamed about my home town's lack of Christmas spirit," one person told me. "It always used to be so good."
"The Christmas Cheer event was absolutely buzzing," said another. "It was great to see Bridport so busy. But why don't more places have Christmas lights?"
I don't know the answer and, at the end of the day, does it really matter?