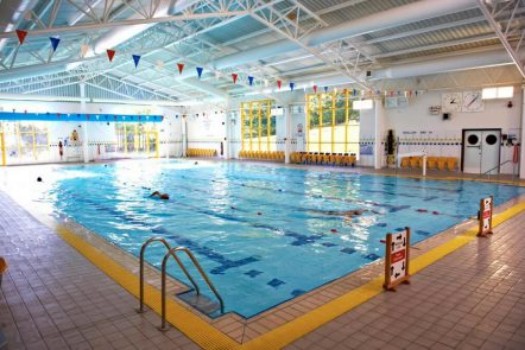 Last year, I wrote a feature for the Marshwood Vale Magazine about Bridport Leisure Centre and its importance to the community.
I was a bit biased because I'm a trustee of Bridport and West Dorset Sports Trust which owns and operates the centre. Even though I'm not a sporty type (preferring long walks on my own with the dog), I know the big part Bridport Leisure Centre plays in people's lives.
It has done so for decades. It's at the heart of the community, and long may it continue. The gym, pitches, courts and classes and, of course, the swimming pool for which so many locals raised funds in the early years, are all well used.
Running a swimming pool is a costly business and at Bridport, the 'dry-side' element of the Trust's operation cross-subsidises to an extent the 'wet-side'.
The centre relies on the management fee given to it by the former district council for the services it provides, as part of the 1992 agreement.
Back in October when I wrote the piece, I asked the question what would happen when West Dorset District disappeared and absorbed into a new, unitary authority. The trust hoped a long-term resolution could be agreed so the leisure centre could carry on enhancing the community's quality of life.
Well, that unitary authority – Dorset Council – is in place. And now the fears for the pool's future are front page news.
In this week's Bridport News, a report by Lottie Welch highlights how the trust is increasingly concerned that the annual deficit funding of £170,000 for the pool could be cut by Dorset Council in April 2020.
Prospective councillors in the local elections were invited into the centre last weekend to have a look around and hear more about the funding issues.
If funding is withdrawn, then the swimming pool will close. And the future of the leisure centre as it currently operates will be at a significant risk.
The trust says it will do whatever it can to keep the leisure centre open but is dependent on the deficit funding to keep it going and keeping it local.
Dorset Council's head of economy, leisure and tourism, Nick Thornley, is quoted as saying that the current funding arrangements for the leisure centre are continuing, with no plans to stop the funding in 2020.
But it is not known if funding will be cut in subsequent years.
These are tricky times for the leisure centre when the need for such a facility for all is ever-more relevant.
It is up to us, as a community, to show our lasting support Bridport Leisure Centre and make sure the new Dorset Council continues its commitment for many more years to come.