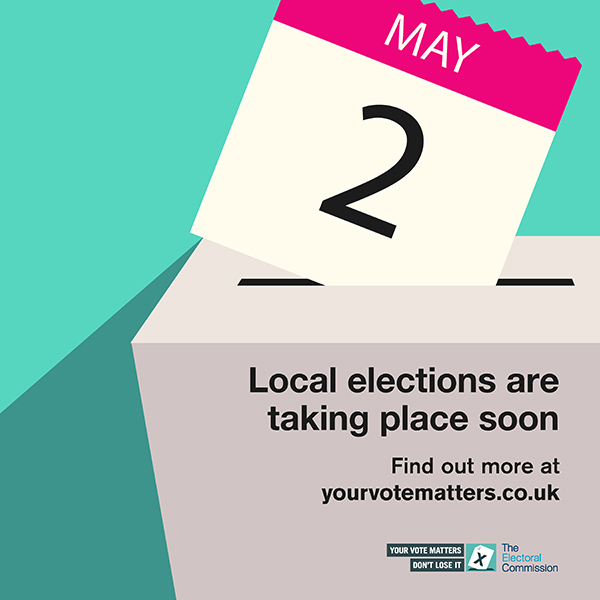 Dorset goes to the polls on Thursday 2 May 2019 to choose the first representatives of the brand new Dorset Council.
Elections to the town and parish councils in the Dorset area are also taking place on the same day.
As preparations mount, Dorset Council is issuing information needed to cast your vote.
If you're not sure who is standing in your area for Dorset Council go to whocanivotefor.co.uk
Type in your postcode to find out who your Dorset Council candidates are.
Details of candidates standing in the town and parish elections are also available online.
Dorset Council is a brand new council with brand new ward boundaries. Your ward details are on your poll card but you can find them online too.
Enter your postcode to check your ward details.
The locations of polling stations have also changed in some areas. Dorset's polling station locations are now live on wheredoivote.co.uk Anyone can search for their polling station by typing in their postcode.
The Electoral Commission has produced a video to show people how to vote in the 2019 local elections in England.
If you need help when trying to cast your vote, speak to the polling station staff who will be happy to assist.
To be able to vote in any election you must be on the electoral register but if you haven't registered by now you won't be able to vote in the elections on 2 May.  But if you register to vote by Tuesday 7 May you will be able to take part in the European parliamentary elections.
The election count for Dorset Council will take place on Friday 3 May 2019. The count for the town and parish councils will take place on Saturday 4 May.
Results will be published on our Twitter feed and on www.DorsetCouncil.gov.uk in real time as they are announced. Results will also be sent in a summary to subscribers of the council's e-newsletter.
Further elections are planned to take place in Dorset on 23 May 2019.  These elections are for the European Parliament and for 14 parish areas in Dorset.
Brexit is causing some uncertainty about whether the European Parliament elections will in fact be held, but the council is working on the premise that they are going ahead.
Dorset Council received instruction from the Regional Returning Officer to publish the Notice of Election on Friday 12 April and are making preparations to ensure Dorset residents can cast their vote on 23 May, should the UK not have an agreement to leave the European Union by then.
You have until midnight on Tuesday 7 May to register to vote in the elections on 23 May.
To stay up to date with Dorset Council news please subscribe to the e-newsletter and follow the council on Twitter and Facebook.