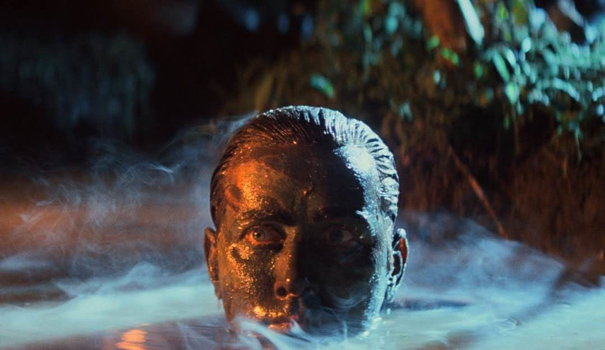 Forty years after its original release, audiences will get the chance to experience Apocalypse Now FINAL CUT, a never-before-seen and newly restored cut of Coppola's spectacular cinematic masterpiece in a way which the director believes "looks better than it has ever looked and sounds better than it has ever sounded" and that we believe will look amazing on our big screen.
Restored from the original negative for the first time ever, Apocalypse Now FINAL CUT is Coppola's most realised version of his multi-awarded classic; a haunting journey into madness that has fascinated generations of movie lovers.
Apocalypse Now was nominated for 8 Academy Awards® (including Best Picture) and won 2 Academy Award® for Best Cinematography and Best Sound, 2 BAFTAs for Best Direction and Best Supporting Actor and the Palme d'Or in Cannes.
Starring Academy Award® winner Marlon Brando (The Godfather), Academy Award® winner Robert Duvall (Tender Mercies), Golden Globe® winner Martin Sheen ("The West Wing"), Academy Award® nominee Dennis Hopper (Easy Rider), Academy Award® nominee Laurence Fishburne (The Matrix), and Academy Award® nominee Harrison Ford (Star Wars).
Coppola's visually dazzling masterpiece is a surreal, hallucinatory, epic tragedy about the horror of the Vietnam War.
The film follows Army Captain Willard (Sheen), a troubled man sent on a dangerous and mesmerising odyssey into Cambodia to assassinate a renegade American colonel named Kurtz (Brando), who has succumbed to the horrors of war and barricaded himself in a remote outpost.
Run Time: 183 min
REVIEWS
Empire ★★★★★
Captain Benjamin L. Willard (Martin Sheen) is sent to Vietnam to track down and retrieve a US army commander who has gone AWOL and set up a commune and army of his own deep in the Cambodian jungle.
READ MORE:
The horror!  Apocalypse Now unseen – in pictures.  Francis Ford Coppola's wildly ambitious take on Joseph Conrad's Heart of Darkness premiered at the Cannes film festival 40 years ago – and won the Palme d'Or.