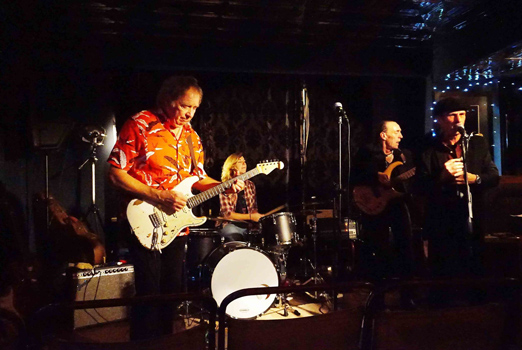 JUNKYARD ANGELS are one of the longest-running legendary British Blues bands. Formed in 1978, the band regularly toured the UK and Europe backing up many American blues masters, including Phil Guy, Lazy Lester, Tabby Thomas, Eddie Kirkland, Carey and Lurrie Bell, Kenny Neal, Lowell Fulson, amongst many others.
Along the way, they also shared stages with Buddy Guy and B.B. King, Robert Plant and Peter Green, and appeared at countless major festivals. Guitarist/singer and founder member Julian Piper played at the 2009 New Orleans Jazz Festival on the Blues stage in front of 4,000 people, and in 1987/88 lived in Baton Rouge Louisiana playing in the city's blues clubs, as well as New Orleans.
The band currently have three albums out, and can also be heard on five others including Lazy Lester's 'Lester Rides Again' and Carey Bell's 'Straight Shoot', both of which received prestigious W.C. Handy Awards in Memphis.