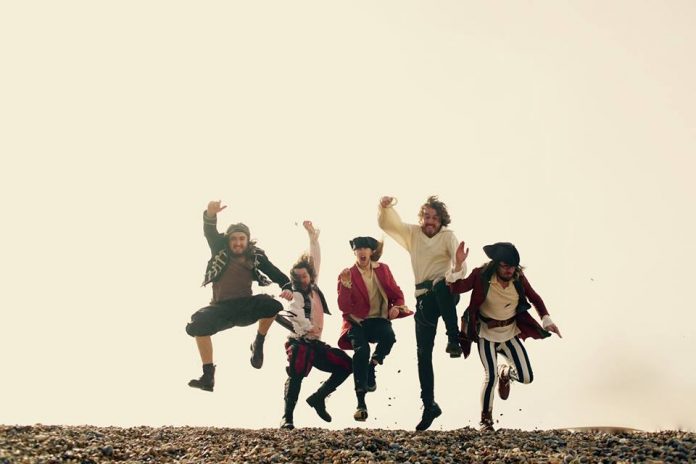 The Captain's Beard are pirate minstrels from the humble fishing village of Brighton. Playing a mixture of rocked up maritime and Irish folk music from the British Isles and original tunes that combine the raucous folk-rock vibes of the Pogues, Flogging Molly and The Drop Kick Murphy's with all the outrageous comedy of Flight of the Concords.
This year sees them supporting the likes of Professor Elemental and on the same line up as Richard Thompson. With the release of their debut album "Same Ship Different Day," they toured the entire south coast of the U.K and this year they're going one further, embarking on a full UK tour taking them from Dover to Penzance and from Cardiff to Inverness.
They're looking forward to making you dance, drink and laugh along with them. YARRR!