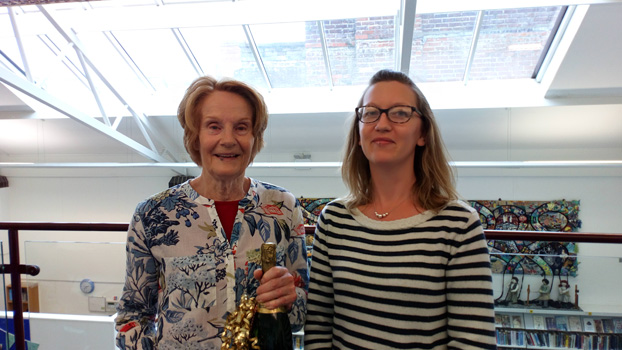 Home Library Service volunteers and library staff met at Bridport Library last week to say farewell to Local Volunteer Coordinator Melodie Watts.
Melodie has been volunteering for the Home Library Service in Bridport for nearly 10 years and has been the local coordinator for 5 years. Maria Jacobson from Royal Voluntary Service and Claire Leech, Library Manager at Bridport Library, thanked Melodie for all her hard work and kindness. Melodie will be very much missed, and all wished her well as she is moving away to be closer to family.
The Home Library Service is available free of charge to anybody who cannot easily get to their local library. Individually chosen books and talking books are delivered every three weeks by Royal Voluntary Service volunteers, providing new reading materials as well as a regular visit by a trusted volunteer.
For further information please contact Maria Jacobson, Service Manager, on 01305 236666 or maria.jacobson@royalvoluntaryservice.org.uk, or speak to staff at your local library.