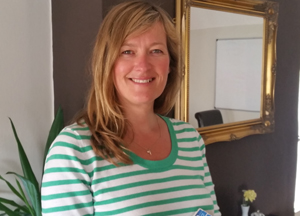 Covering a maternity leave post in adult education some years ago, Penelope Frigon found it full of exams and paperwork, all a bit sterile really. She thought she could do better and so founded Love Learning; a learning centre with an eclectic mix of courses.
Mainly based from above The Olive Tree restaurant in Bridport, Love Learning covers languages; French, Spanish, Portuguese and Italian to Creative Writing and Song Writing / Performing. Whether it be a coffee and patisserie or a glass of wine and tapas served while students learn, the relaxed atmosphere generates great results. Inspired by the success of the courses, Penelope also organises Field Trips abroad. Individuals who take part can enjoy the country and its culture, practice the language and inevitably make new friendships with like-minded people.
Penelope has a Degree in French and Spanish and spent several years travelling around the world; some as a diving instructor as well as time spent in Japan teaching English. The Cayman Islands especially hold a special place in her heart as she met her husband, Stephane, co-owner of The Olive Tree in a dive shop there; also a diving instructor at the time. Often they speak in French at home, as Stephane is French Canadian, creating a bi-lingual atmosphere for the children to grow up in.
Penelope has grown the business around her family life, which she cherishes above all else. She works from home much of the day, and is able to take a break in the form of a dog walk or yoga when she needs, describing her enterprise as a "cottage based kitchen table company". Recently, Love Learning was invited to Portland to teach the Olympic Sailing Team Portuguese before their trip to Rio. Let's hope the winning combination of food and language learning generates similar results for our Sailors this summer.