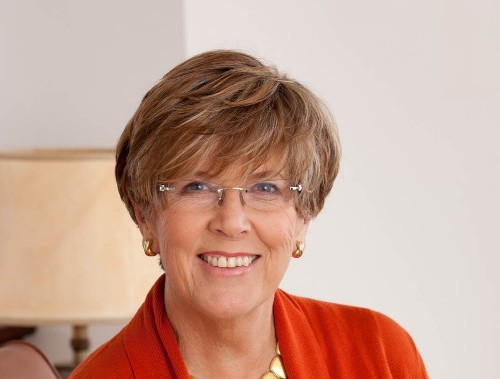 Tickets are now on sale for this year's Bridport Literary Festival, a week packed full of fiction and non-fiction.
The 14th festival, from 4–11 November, is for all those who read books and love literature. It's more intriguing and illuminating than ever, with an eclectic mix of authors on a variety of subjects. Writers will be sharing their thoughts about writing and looking forward to feedback.
The festival is firmly established as one of the town's most eagerly anticipated events and has expanded greatly over the years.
Said festival director Tanya Bruce-Lockhart: "We have children's entertainment with a literary flavour and Little Toller Books – our much cherished local publishing company – have curated a series of talks on nature writing at the newly restored Literary and Scientific Institute.
"The Tithe Barn at Symondsbury is this year venue for the George Millar Literary Dinner with Jonathan Powell, whose view of the political landscape is more optimistic than pessimistic."
BridLit 2018 opens with the Bookshop Band at Sladers Yard, West Bay, a feast of music and ideas, followed by an illustrated talk at the Electric Palace by Michael Hill on the recently revised Pevsner book about the architecture of Dorset. This expanded edition offers a fresh and comprehensive account of the buildings of one of England's best-loved and most beautiful counties.
In the 100th anniversary year of the RAF, bestselling historian and broadcaster James Holland will be in conversation about his book, Big Week: The Biggest Air Battle of WWII, bringing to life the first ever narrative history of what happened with an enthralling, illustrated talk.
In the early days of 1944, as the build-up to D-Day intensified, an audacious plan was taking shape in the form of Operation Argument – a brutal and systematic strategy to sledgehammer the Luftwaffe into submission. The plan was to clear the skies for the Allied invasion of France later in the summer.
On Sunday 20 February, a massive airborne assault was unleashed. The Americans launched their first-ever thousand bomber raids by day while the RAF attacked at night. What followed over that Big Week was the largest air battle ever witnessed.
Best-selling writers Fay Weldon and The Mermaid and Mrs Hancock author Imogen Hermes Gowar will be talking at the Bull Hotel about Wicked Women and there will be poetry at Soulshine Café with Annie Freud, Gill Barr and Elaine Beckett.
Patrick Gale, one of the country's most popular and distinguished novelists, will be talking at the Electric Palace about his new bestseller, Take Nothing With You. Drawing in part on his boyhood, his new novel explores a collision between childish hero worship and extremely messy adult love lives.
Other speakers in the eight-day festival include renowned sailor Sir Robin Knox-Johnston, cookery writer and Bake Off hostess Prue Leith and Eat, Drink, Runauthor Bryony Gordon.
The eight day festival ends with a conversation between the award-winning military historian Sir Antony Beevor and General Sir Barney White-Spunner about Arnhem – a perfect subject for Remembrance Sunday.
And there is an exciting new addition to this year's BridLit with the BridLit Fringe taking place at venues all around the town between 12-16 November.
Programmes are available from various locations throughout West Dorset and can also be downloaded from the festival website, bridlit.com Tickets are available online or from Bridport Tourist Information Centre on 01308 424901.