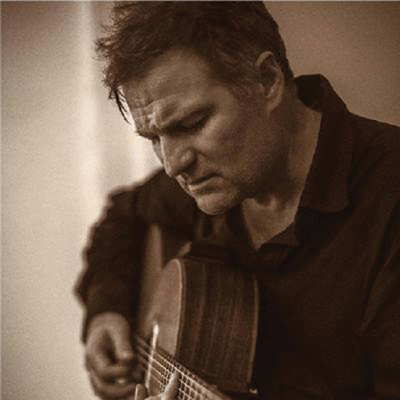 MANY people only know Wiltshire as the county of Stonehenge and Salisbury Cathedral, blighted by traffic jams on the A303 and often horrific crashes on the M4.
But there is so much more to this county that stretches from the New Forest to the Cotswolds, and poet and guitarist Nick Harper tells its stories of mystery, myth and legend in his epic poem, A Wiltshire Tale, which he will perform at Bridport Arts Centre on 23rd June.
The performance of the poem is a phenomenal achievement of memory and expression. The work itself is a heart-felt, hilarious, thoughtful celebration of Wiltshire's mystery and history. Through the voices of three archetypes—Nicholas Flamel, Farmer Giles and Mad Tom—it digs deep into the stories and the people of Wiltshire.
Nick, who has been dubbed "The Bard of Wiltshire" (by Mojo magazine) and "Betjeman with a guitar" (by Guitarist magazine), is a skilled poet and wordsmith and a genius on the guitar, producing sounds and music that seem to require at least four hands and two instruments.
He describes the poem with music as a journey through Wiltshire's history, landscape and wildlife, bearing witness to "this most magical of counties" in spoken word, poetry and live music.
With stories of some of the county's most famous native sons and its often dark history, A Wiltshire Tale is a marvellous evocation of ancient woodlands, mysterious stones, windswept chalk downs, sparkling rivers, hillforts and military camps, where skylarks sing high above and kingfishers dart over quiet streams below.