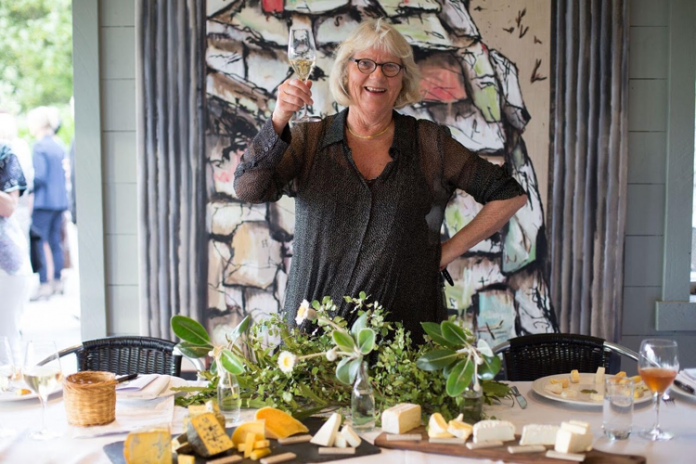 One of the world's leading authorities on cheese will be leading a cheese – and wine – tasting session at Furleigh Estate at Salway Ash.
Juliet Harbutt, author, educator and judge will be presenting an introduction to English artisan cheeses with a selection of Furleigh Estate wines at the West Dorset vineyard on Thursday 28 June 2018.
In 1994 Juliet created The British Cheese Awards and, in 2000, The Great British Cheese Festival.
Her books include Guide to the Finest Cheeses of Britain, The World Encyclopaedia of Cheese, and The British Cheese Directory.
Juliet will introduce tasters to the art of tasting cheese and guide them through the seven styles of English artisanal cheeses.
Victoria Bishop of Furleigh Estate's Wine Club will then take them through four wines to work out personal favourite combinations under Juliet's experienced eye.
Victoria Bishop of Furleigh's Wine Club says: "We are very fortunate to have secured this evening with Juliet on her whistle-stop tour around Europe while she is visiting from her native New Zealand.
"Everyone should be prepared for some unusual pairings and an enjoyable educational evening."
The evening starts from 6.45pm for a glass of Furleigh Estate Classic Cuvée before a 7pm start. Numbers are strictly limited so booking in advance is essential.
Tickets are £25 each and can be purchased online from www.furleighestate.co.uk or by calling 01308 488991.