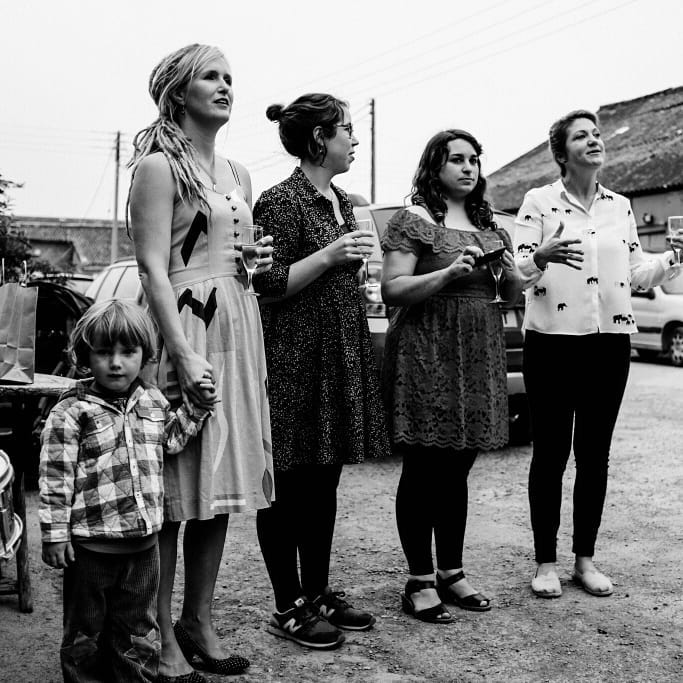 New Bridport venture, The Green Weigh, kicked off their Crowdfunding campaign recently with a party open to all at Bridport's Red Brick Café.
Over 50 people came out to support the four Bridport Mums and to learn more about their Zero Waste Shop on Wheels. Treating the crowd to an evening of fizz, homemade spring rolls and live music, The Green Weigh also hosted a raffle and a screening of their film.
Lora says "It made sense to hold our party here at The Red Brick Café in St Michael's Trading Estate, as this is the new location for our static base. We wanted to introduce ourselves to the community who work and socialise here."
"The co-owner of The Red Brick, Joy Bariana is also the co-owner of Elephant Box UK, which successfully completed a Crowdfunding campaign in 2011" says Kate. "It was really kind of Joy to lend us the café for the party and she's been very helpful about how to make our Crowdfunding campaign work."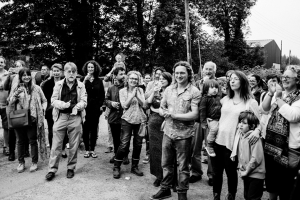 Guests came from across Bridport, including local businesses such as Fruits of The Earth, Primrose's Kitchen, Word Forest, Soulshine Café, Organic Mylk and Kelvin Clayton from The Bridport Green Party. "We've been delighted that so many local businesses have come out to support our concept of a Zero Waste Shop on Wheels" says Libby. "Our mission will be to travel across West Dorset from Lyme Regis to Dorchester, stopping in villages and neighbourhoods to sell a range of packaging free foods, personal care and household items from our mobile shop. We want to try and help West Dorset reduce its plastic waste and meet its recycling targets and it's wonderful to see that so many local businesses support this."
Highlights of the evening were a raffle with fantastic prizes donated by Beau Hairdressing, Ruby Rockcake, Mindi Kane & Jez Culley Yoga among others. The Green Weigh were also delighted to be donated 500 trees to their Crowdfunding campaign by Tracey and Simon West from Word Forest, an organisation based out of Lyme Regis that works to plant trees and build classrooms in Kenya. "We were very moved by this donation," says Alex. "It is a privilege to be able to offer 5 of our biggest pledgers this reward, of having 100 trees planted in Kenya in their name. These trees will remove a quarter of a tonne of Co2 in just a few years, and this kind of association can be a big boost to a company's green credentials."
The Green Weigh also screened their film and the song they wrote about the problems with plastic waste which can be found via their Crowdfunder page.
Lora says "It was a great evening! We've put a lot of work, energy and love into this campaign and seeing everybody's smiling faces has given us the boost we need to drive forward with raising funds for our Zero Waste Shop on Wheels!"
The Green Weigh will be Crowdfunding until June 21st 2018
Photography by Brendan Beusnel
https://www.thegreenweigh.co.uk/
INSTAGRAM: @thegreenweigh Twitter: @Green_Weigh Facebook: The Green Weigh