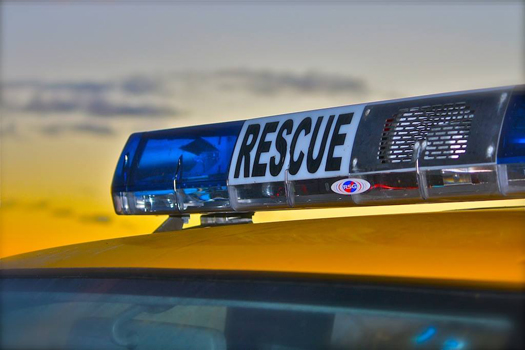 West Bay Coastguards were alerted on Friday afternoon by Solent Coastguard NMOC (National Maritime Operations Centre) to reports from a member of the public of seeing a black and orange object floating offshore near Abbotsbury.
According to the Coastguards on their Facebook page, officers collected their equipment and vehicle from Coastguard Station in West Bay and then headed over to Abbotsbury to meet the first informant.
Once on scene, officers had a chat with the first informant who pointed out the object of concern.
Through binoculars, the officers observed the orange and black object which had an unidentifiable shape, was sitting quite low in the water and moving freely.
As these were not the normal characteristics of a stray marker buoy, officers concluded that it warranted further investigation to rule out it being a piece of life-saving equipment or a floating marker bag used by divers.
Solent Coastguard was updated and the RNLI Lyme Regis Lifeboat was launched.
On arrival to the area, the Lifeboat was guided onto the object by the Coastguard Officers which was found to be large, partially deflated helium 'Happy Birthday' balloon.
With the investigation concluded and no persons at risk, the balloon was retrieved and all assets were then stood down.
West Bay Coastguards said they wanted to thank the member of the public for reporting their concerns and this incident was recorded as a False Alarm With Good Intent.
Stay safe on the coast, but if you find yourself in difficulty or if you see something which gives you cause for concern, do not hesitate…
DIAL 999 and ask for the COASTGUARD.