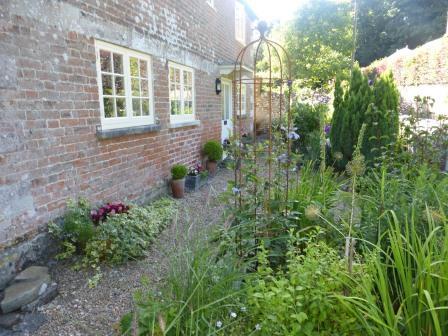 Lighter evenings and warmer weather are hopefully on the way so now is the time to think about entering this year's Melplash Agricultural Society's garden competition.
The society's annual garden and allotment competition is the most prestigious amateur garden competition in the area.  It is a unique opportunity for local residents to be rewarded for their creative skills and passion for gardening.
The competition is open to everyone who lives within a 12-mile radius of Melplash Village Church.  Gardens and allotments of any size can be entered. There are prizes for the best large, medium and small garden, the best allotment as well as an overall winner. The only stipulation is that a gardener is not employed for more than 8 hours per week.
The closing date for the competition is Wednesday 12 June.   Judging takes place on Tuesday and Wednesday 18 and 19 June 2019.
Winners of each category will receive a cup and Groves Garden Centre vouchers.  Prizes will be presented at the Melplash Show on Thursday 22 August.
The judges this year are last year's allotment winner and best overall garden winner, Mrs Christine Holmes-Studley from Hinton St George, and medium garden winners Mr & Mrs Tim and Gill Tarling from Bridport.
Horticultural Section Chairman Peter Yeates said: "The society's garden competition, now in its 26th year, has been a great success since its inception.  You don't need to be an expert gardener to enter or even need a big garden as it is all about how well you use the space that you have.  It is open to everyone.   If you are proud of what you have achieved, please do seriously think about entering and get recognised for your hard work and horticultural talents."
Competition sponsor is William James & Co which manufacturse fruit cages and netting for the garden and allotment.
Click here to download an entry form.