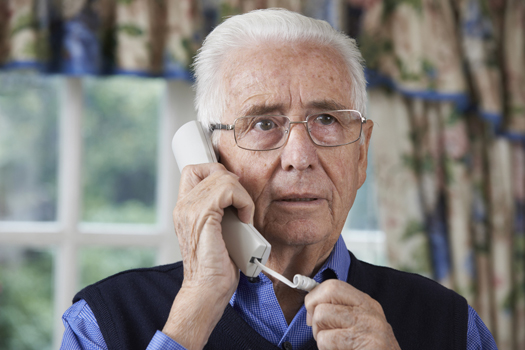 Pension cold-calling was made illegal on 9 January 2019, in a bid to tackle pension scams.  Companies can no longer make unsolicited calls to people about their pensions. Those that break the rules could face enforcement action from the Information Commissioner's Office, including fines of up to £500,000.
The ban covers all cold-calling relating to pensions, including from legitimate firms, but it's intended to target fraudsters. The Government says cold-calling is one of the most common methods used by pension scammers, and research from the Money Advice Service suggested that there were as many as 250 million scam calls a year.
Victims of pension scams can be left with no money for their retirement. According to the Regulator, the Financial Conduct Authority (FCA), victims of pension scams lost an average of £91,000 each last year.
Not all calls about pensions have been banned – but to be legal, BOTH of the following must apply:
The caller must be authorised by the FCA, or be the trustee or manager of a pension scheme.
AND you must have consented to receive calls from the organisation or have an existing relationship with the caller.
If you receive a call about your pension in any other situation, the call is illegal and may be a scam, and you should record the phone number and try to get extra information from the caller, such as the name of the company they're representing. Be careful not to give the caller any of your personal information though.
You can then report it to the Information Commissioner's Office at www.ico.org.uk or by calling 0303 123 1113.
If you think you've been a victim of fraud, you can report it to Action Fraud, the national fraud and cybercrime reporting centre, online at www.actionfraud.police.uk or by calling 0300 123 2040.