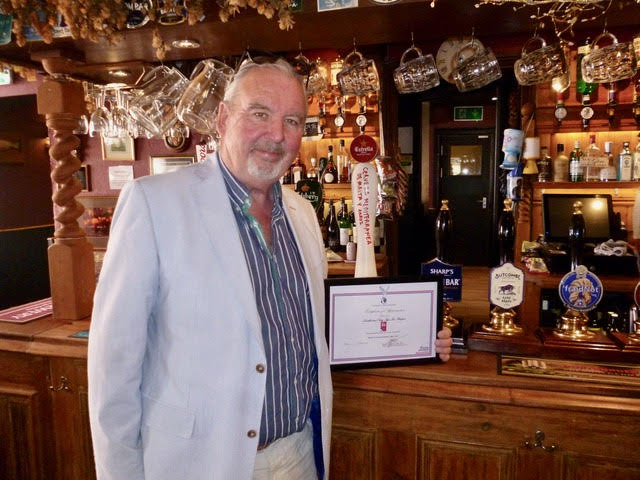 Tiger Inn, Bridport landlord Graham Taylor proudly displays his RAF 100 certificate presented by the local branch of the Royal Air Force Association.
Graham kindly brewed two real ales, "Sopwith Camel" and "Bristol Scout" at his Stripey Cat brewery for a beer call at the Tiger Inn in celebration of the RAF 100th Anniversary.
He generously donated the proceeds to RAFA swelling the total proceeds for the week's events to £1500-00 for the National Charity.