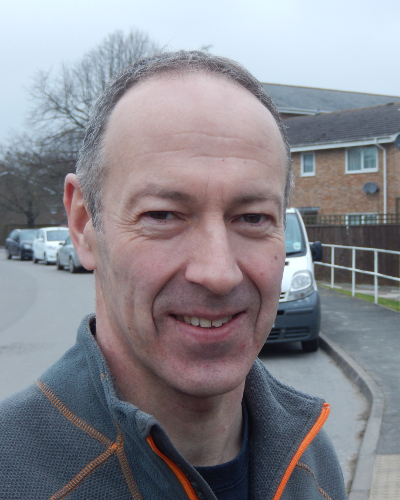 At their first meetings following the local elections on 2 May, members from the Green group, Alliance for Local Living (ALL) group, Labour and the Liberal Democrats have voted in their respective leaders.
The Green group has voted in Cllr Clare Sutton as their leader.
Cllr Sutton said: "Although we are relatively small, it is a privilege to lead such a talented and committed group of people. Jon Orrell, Brian Heatley, Kelvin Clayton and I will be working as a close-knit team, and of course with other councillors, to make Dorset a greener, healthier and more prosperous place."
 The Alliance for Local Living group has voted in Cllr Les Fry as their leader.
Cllr Fry said: "I am honoured to be nominated as the leader of the ALL (Alliance for Local Living) Independent Councillors.  Although we only won four seats, we bring a range of experiences in our previous roles to the council.  We are keen and determined to help make a positive difference to the county and its residents."
The Labour Group has voted in Councillor Paul Kimber as their leader.
Cllr Kimber said: "As Labour Group Leader on the new Dorset CounciI, I, along with Kate Wheller, will work hard to represent the people that voted for us. We are both very humbled to be elected to the new Dorset Council.
"These elections were tough on local issues, we were on the front line facing the consequences of nearly a decade of austerity. Since 2010 councils have lost over half their central funding, with Dorset Council's Revenue Support Grant now at zero.
"We welcome all enquires and concerns from residents, please call us on 01305 822121."
The Liberal Democrat group has re-elected Councillor Nick Ireland as their leader.
Cllr Ireland said: "I'm pleased and proud to have been elected to lead the substantial Liberal Democrat group on Dorset Council and look forward to working with the other opposition parties to ensure that not only are our existing services protected, but also improved and extended where possible.
"Cllr Flower [the Conservative group leader and likely leader of the council] has stated his intention to work 'together as a team'; with 48% of the councillors and a tremendous depth of knowledge and experience, I'm sure I echo the sentiment of the leaders of all the opposition groups in trusting that he will follow through on that pledge for the benefit of all our residents."